Main Menu
Home
Order Appraisal
About Us
Why Choose Us?
Areas of Coverage
Appraisal Glossary
Appraisal FAQs
Services and Fees
Our Technology
Staff Documents
Divorce Appraisals
Estate Appraisals
PMI Removal
Expert Testimony
For Sellers
For Buyers
For Homeowners
Assessment Appeal
Real Estate News
Contact
New Phone Numbers!! Please note - Voice 206-714-2004, Fax 425-642-8102
Residential Appraisal Services
Sound Appraisal is a residential real estate appraisal firm serving the greater Puget Sound area. We provide real estate appraisals for mortgage loans, relocation, refinance, PMI (mortgage insurance removal), divorce, home improvement, home equity, estate, trust, insurance, tax appeal, bail bond, and pre-listing appraisal purposes.

We specialize in residential real estate appraisals in King, Snohomish, Pierce, Kitsap, Mason and Thurston counties of Washington State. In addition, we can extend our service to all Western Washington Counties on request.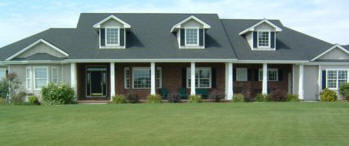 Because we are continually updating our technology and methods, we can produce 100% digital appraisals that can be delivered to you as soon as we are done. You can elect to receive your appraisal report by email, download from this web site, or even on paper.
Order your appraisal on-line with our appraisal request form. We will email a confirmation immediately. Or just email, fax, even call us! It is very simple to get your appraisal going.
APPEAL YOUR PROPERTY TAXES! If you would like a simple and inexpensive way to appeal your taxes, we have a companion website: MyLowerTaxes.com. It is free to see if you qualify for a reduction in your real estate taxes. Please click HERE to go to MyLowerTaxes!
Please feel free to browse the Sound Appraisal web site. If you have any questions, please do not hesitate to email or call us.
| | |
| --- | --- |
| Sound appraisal staff have the use of several data sources, both public and private. We strive to create the most accurate and thorough appraisal possible. But we also work quickly! Once the appraisal inspection is completed, we can have the report in your hands the same day. | |
---
Sound Appraisal

A division of Sound Real Estate LLC
11017 124th St. Ct. East
Puyallup, WA 98374
Phone (206) 714-2004, Fax (425) 642-8102